180 Vape bring both passion and customization to the e-liquid industry. Customers are able to create their own flavor, or customize over 200 flavors to suit their needs. Designs include a modern responsive E-commerce website, brand identity, apparel, custom images, motion graphics for internal marketing, as well as marketing collateral.
Disciplines
Branding
Print
Web
Motion Graphics
Clear thinking
The logo design is derived from the very first electronic cigarette the company sold. Illustrated in a minimalist, iconographic style, the visual identity provides two configurations of the logo which assisted in differentiating their express brick and mortar from their lab location.

Internal marketing
180 Vape is a popular establishment, and lines can get long. Internal marketing was incorporated to educate, peak interest, and entertain customers while they wait. Digital displays rotate each month to keep the customers engaged.
Creative design
The E-commerce website is fully responsive for use on mobile devices and is managed via the WordPress content management system. Customers are also supported by easy reorders and simple navigation. As an added bonus custom flavor ordering was incorporated to grant customers more control.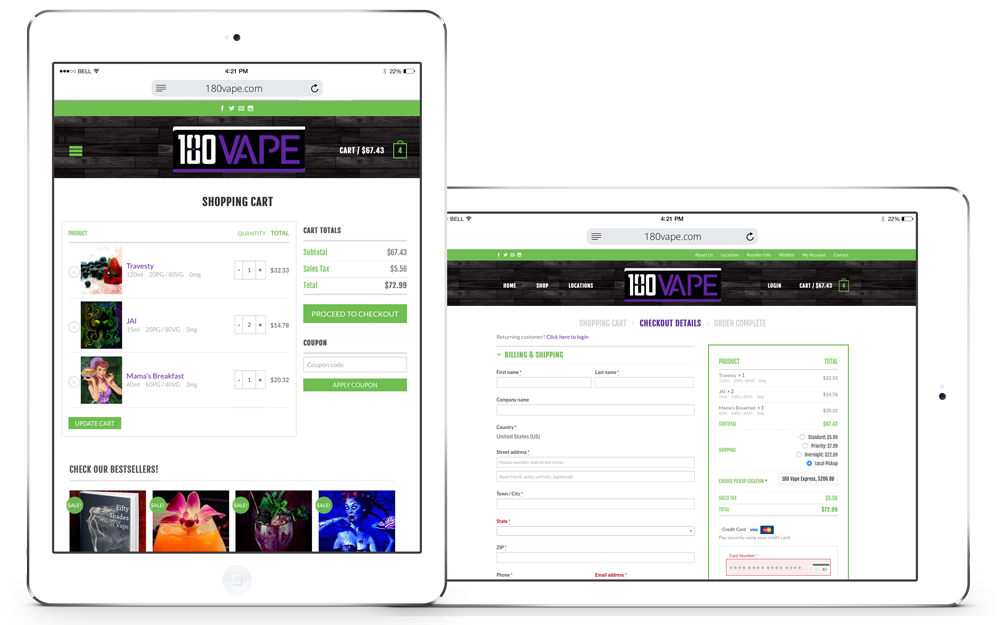 If you want to work together on a design project, speak to me at 806.441.8775 or email
[email protected]
to discuss.